2016 was quite special for music. Perhaps the greatest year to be a fan of the medium so far this century, the quality has been such that it'll take well into 2017 to fully appreciate the nuances of every great album released since January, where records which may have topped lists in years gone by barely make it into the top half of this one. Some years are defined by the names we now considered greats, some by fresh voices… This year had both, happening all at once.
It was a year where we bade farewell to Prince, David Bowie, Phife Dawg, George Michael and Leonard Cohen, several of whom released some of their best work in their final months… The myth that an artist peaks at middle age is no more. In a year of political turmoil dissident voices in music haven't been as strong or as impassioned since the counterculture movement of the 1960's and early 70's, while pop culture's biggest names in Drake, Frank Ocean and Kanye West undertook some of the most hype-building, and frustrating, release cycles yet.
This list was compiled by three music fans based only the albums they heard this year, featuring bias and ignorance of critical consensus. It is instead based solely on the music which impacted us, and which we enjoyed and listened to the most. From top to bottom, we consider all of these albums to be produced by incredibly talented individuals whose music this year will provide pleasure and inspiration for many more to come.
100. The Madness Of Many – Animals As Leaders
99. Weezer (The White Album) – Weezer
98. Baauer – Aa
97. Shirley Collins – Lodestar
96. Let's Eat Grandma – I, Gemini
95. Savages – Adore Life
94. Everywhere At The Same Time – The Caretaker
93. Do What Thou Wilt – Ab-Soul
92. Wild Beasts – Boy King
91. Fat White Family – Songs For Our Mothers
90. A Sailor's Guide To Earth – Sturgill Simpson
89. Coloring Book – Chance The Rapper
88. Charles Bradley – Changes
87. Animal Collective – Painting With
86. The Ship – Brian Eno
85. Hella Personal Film Festival – Open Mike Eagle
84. Three Trapped Tigers – Silent Earthling
83. Eagulls – Ullages
82. The Gospel – Arabrot
81. Emotional Mugger – Ty Segall
80. Love Streams – Tim Hecker
79. Jesu/Sun Kil Moon – Jesu/Sun Kil Moon
78. The Hope Six Demolition Project – PJ Harvey
77. Methyl Ethyl – Oh Inhuman Spectacle
76. American Football – American Football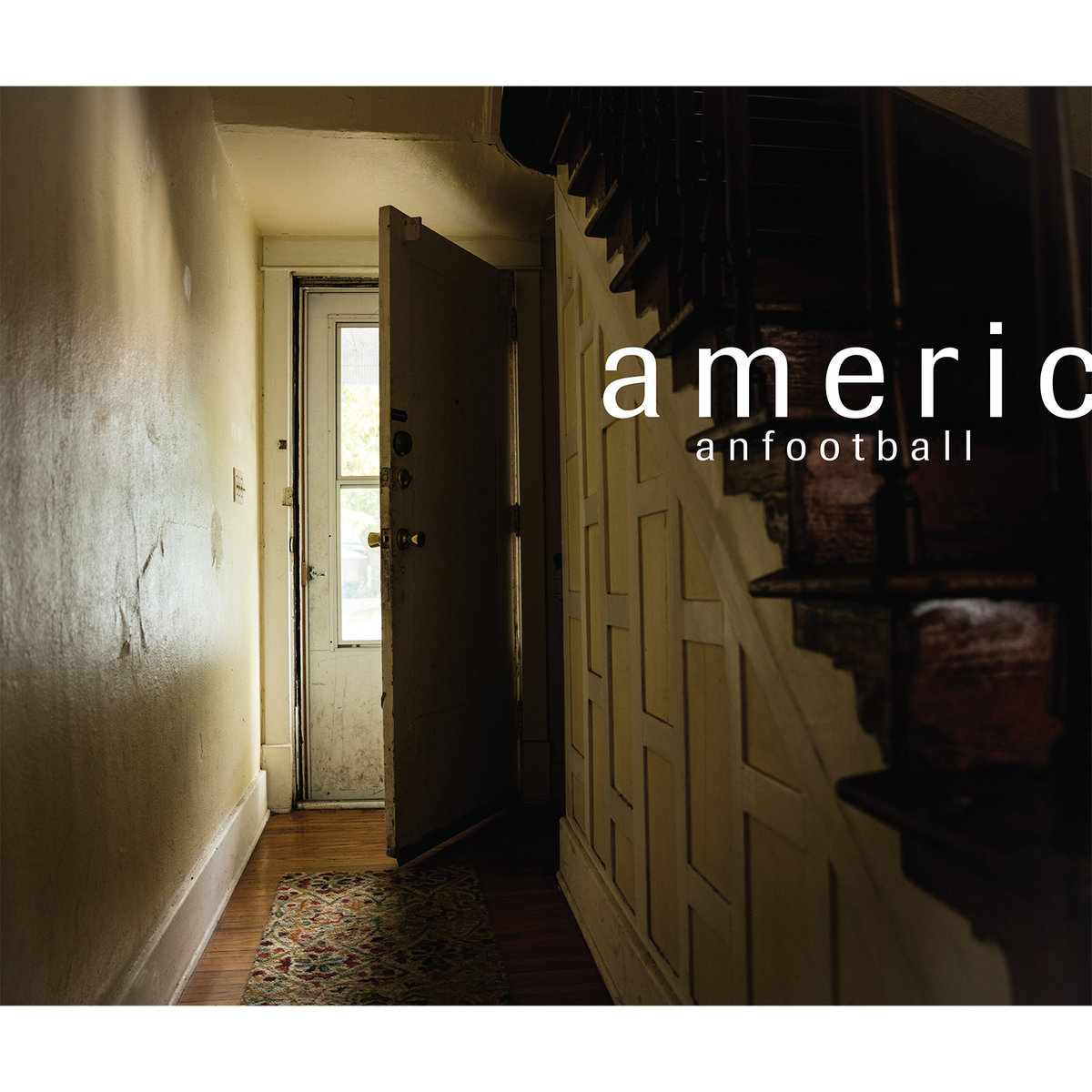 75. Leave Me Alone – Hinds
74. The Colour In Anything – James Blake
73. Nx Worries – Yes Lawd!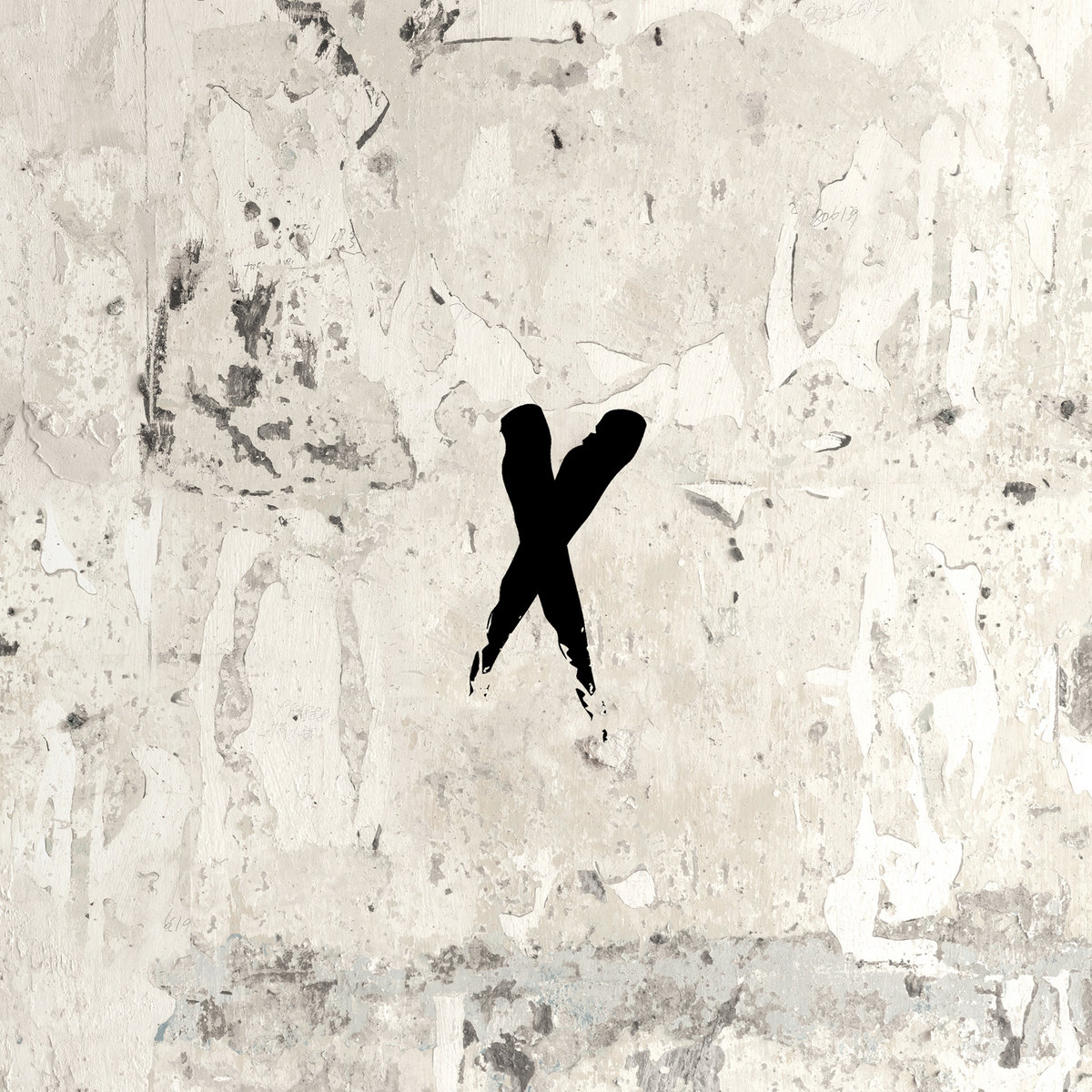 72. Frankie Cosmos – Next Thing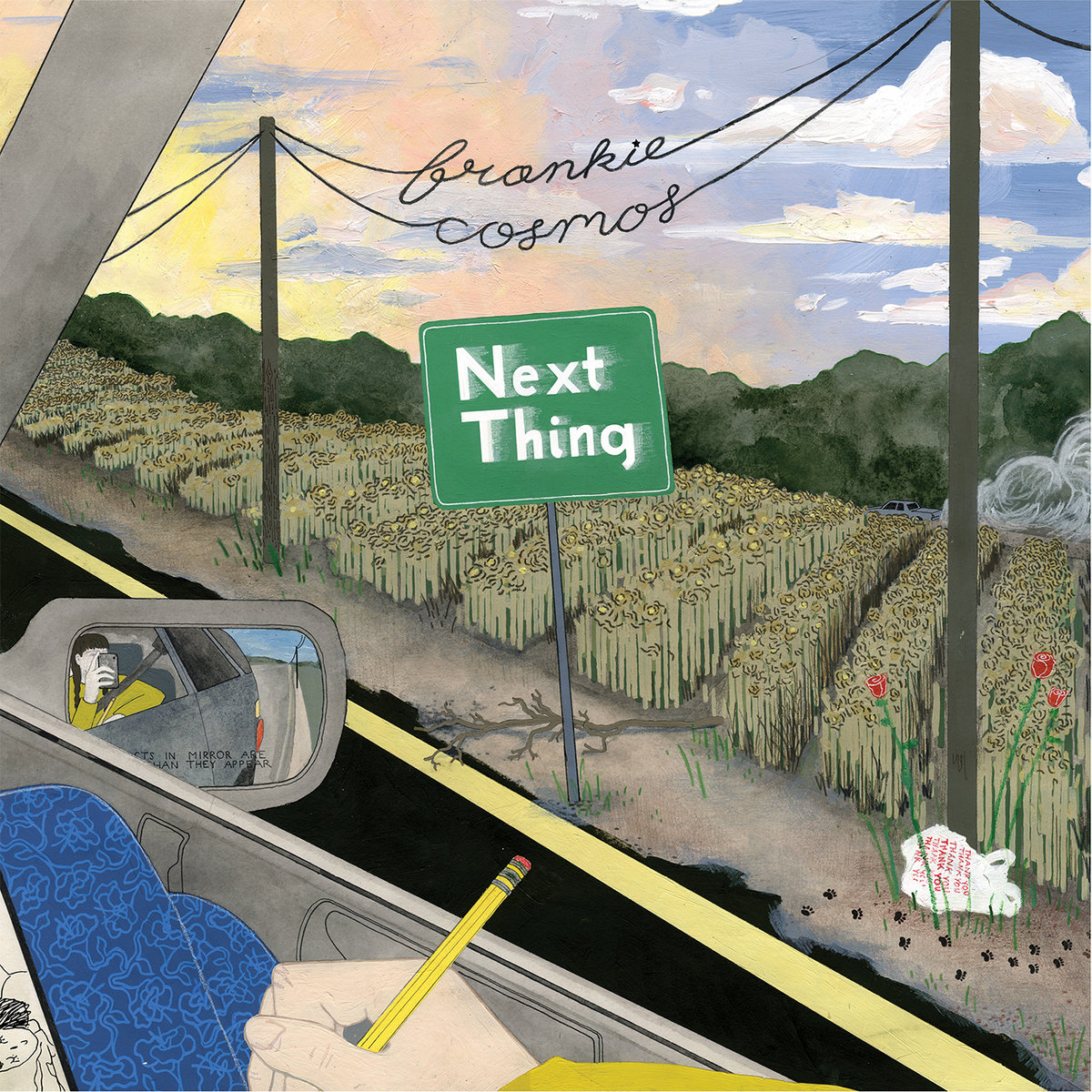 71. Konnichiwa – Skepta
70. Redemption – Dawn Richard
69. Lil Boat – Lil Yachty
68. Increments – Paper Void
67. Body War – Show Me The Body
66. White Denim – Stiff
65. The Avalanches – Wildflower
64. Mitski – Puberty 2
63. Junk – M83
62. Stranger to Stranger – Paul Simon
61. MONEY – Suicide Songs
60. IV – Black Mountain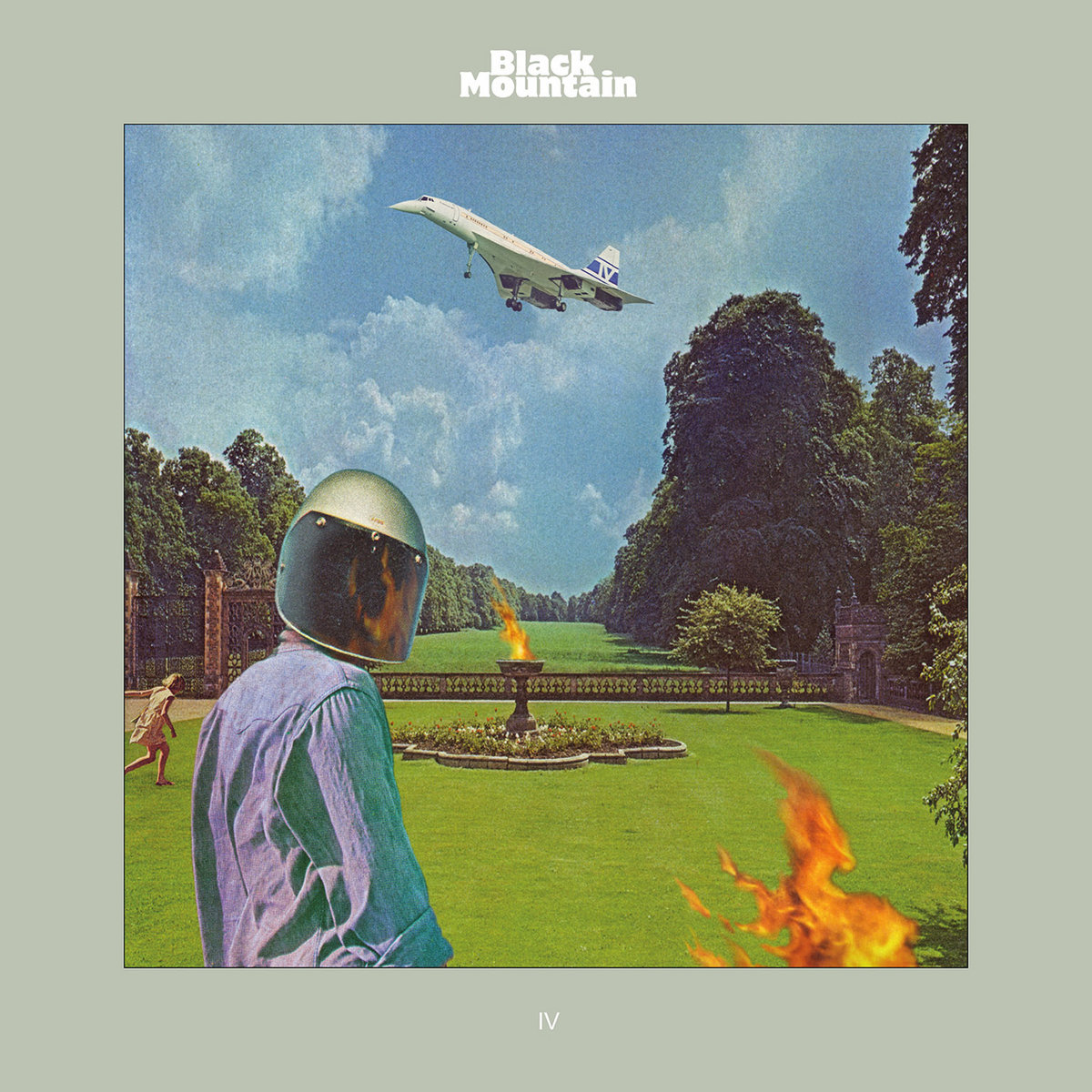 59. Oh No – Jessy Lanza
58. A Seat At The Table – Solange
57. Bottomless Pit – Death Grips
56. Starboy – The Weeknd
55. Southern Family – Various Artists
54. Telefone – Noname
53. A Good Night In The Ghetto – Kamaiyah
52. Day Breaks – Norah Jones
51. 24K Magic – Bruno Mars
50. Big Baby D.R.A.M – D.R.A.M.
49. Untitled Unmastered – Kendrick Lamar
48. Teens Of Denial – Car Seat Headrest
47. American Band – Drive By Truckers
46. The Impossible Kid – Aesop Rock
45. Ultimate Care II – Matmos
44. III (Instant Classic/MA23) – Innercity Jazz Ensemble
43. Animal – Fakear
42. Dissociation – The Dillinger Escape Plan
41. Camp Cope – Camp Cope
40. IV – BadBadNotGood
39. Splendor and Misery – Clpping
38. Blue and Lonesome – Rolling Stones
37. Lemonade – Beyonce
36. 1992 – The Game
35. Schmilco – Wilco
34. The Glowing Man – The Swans
33. Post Pop Depression – Iggy Pop
32. Preoccupations – Preoccupations
31. Cosmic Rhythm With Each Stroke – Vijay Iyer
30. For Your Eyez Only – J Cole
"I don't want no picture with the president,
I just wanna talk to the man
Speak for the boys in the bando,
and my nigga never walkin' again"
On his fourth album Jermaine Cole matured, and refined his philosophy. Delivering dirges for his passed friend, and replacing epic romantic confessions with the joy of everyday chores like helping fold clothes for the mother of his child, 4 Your Eyez Only showed J Cole fighting his devils with the details.
29. Nonagon Infinity – King Gizzard and The Lizard Wizard
"Nonagon infinity opens the door"
These prolific pioneers of experimental psychedelia returned once again in 2016 with a record which astounded with its untiring pace and its spiralling, guitar-driven breakdowns, met by warped harmonica solos and vocal turns that matched the vivacity of their playing. King Gizzard have tried their hand at a variety of sounds before, and Nonagon Infinity stands as a staple pysch-rock effort, which is led adroitly by the trippy, effect-laden guitars throughout. Invention is still the cornerstone of their work however, and this time each of the LP's nine tracks flow seamlessly into the next, with the last ('Road Train') ending where the first ('Robot Stop') begins, meaning that, if it were left on repeat, this nonagonal collection would play on interminably into infinity. As such, to select just one or two tracks here or there seems impossible – it is so difficult to cut a single portion away from the album's textured, exhilarating whole.
28. Black Terry Cat – Xenia Rubinos
"French bistro, Domincan chef
Italian restaurant, Boricua chef
Chinese takeout, Mexican chef
Nouveau America: Bachata in the back"
On her sophomore LP Xenia Rubinos strengthened her melodies and her messages. Trap-flavoured, Yeezus inspired, funk-rock provided backdrop for searing vocal displays on cuts like 'Just Like I', and minute social commentary; from choosing to grow out her moustache to exposing the "brown people" behind almost every empty trash can and Chinese restaurant in America.
27. MY WOMAN – Angel Olsen
"Tell me that love isn't true
I dare you to understand
What makes me a woman"
On her fourth LP, Angel Olsen proved her mettle as one of the most versatile artists in rock music today. Finessing the indie-rock of her previous records on punchy cuts like the stellar 'Shut Up Kiss Me', but giving the existential questions she's been posing for years apt room to breathe on epics like 'Woman' and the earth-shaking 'Sister', Olsen leaves the 'indie' behind and goes full rock, with bounding success.
26. Atrocity Exhibition – Danny Brown
"Been grinding on my teeth so long it's swelling up my jaw
Nothing on but my bathrobe and pinky ring
Your worst nightmare for me is a normal dream"
It's easy to see why Danny Brown is a divisive figure: his voice is obnoxious, his flow is jarring and his instrumentals picks are intense enough to induce a seizure. Perversely, these are all the strengths of his new opus, Atrocity Exhibition. Chaotic, turbulent and outright deranged: this LP is not for the faint-hearted or the music fans who prefer the mumble-rap plaguing Datpiff. Undercut by complex, ingenious and nuanced beats, Atrocity Exhibition truly pushes the boundaries of hip-hop and features some of the most idiosyncratic production seen this century, most closely comparable to that of Beck's Odelay. Impressive features by Kendrick Lamar, Earl Sweatshirt and Ab-Soul on 'Really Doe', as well as the hard-hitting, party song 'Pneumonia', might just be enough to persuade Brown-sceptics to explore what is one of 2016's most psychologically-taxing albums.
25. Blank Face LP – Schoolboy Q
"Bruh, this ain't the eighties, mane
Niggas shootin' everything, everything"
Schoolboy Q has done well to brush off constant comparisons made between himself and TDE partner Kendrick Lamar, the poster boy of the record label, and indeed a new generation of rappers. But by opting for hard-hitting, gangster-rap instead of the more conscious bars appearing in his TDE peers' work, Schoolboy has marked himself out as a force of his own. Blank Face LP features fierce production from producers including Metro Boomin, Sounwave and Tyler, The Creator – who pave way for Q's signature heavy bars, as well as some fantastic features from rising stars Vince Staples and Anderson Paak. (TDE's Remix of 'That Part' is recommended over the album cut though, with Kanye bringing some of his worst bars to date, rapping: "beggars can't be choosers, bitch this ain't chipotle". Best let Schoolboy Q do the rapping for now 'Ye…)
24. Freetown Sound – Blood Orange
"And no one even told me
The way that you should feel
Tell me, did you lose your son?
Tell me, did you lose your love?"
Devonte Hyne's third album under the Blood Orange moniker plays like a collage in the Sign 'O' The Times vein, throwing together odes to adolescent romance and uncomfortable social truths, whilst hardly deviating from it's sultry, Prince-indebted groove. A sporadic seventeen tracks spattered with recurring motifs and spoken word passages culminate in a whole even greater than the sum of it's parts.
=23. Marlon Williams – Marlon Williams
"When she cries I know no sweeter sound
You haven't heard the lonely side of her"
One of the year's most overlooked releases, the stunning debut from Marlon Williams follows in The Stones vein of reviving American blues from overseas. This time hailing from New Zealand, Williams delivers a blisteringly paced run down of his and his band's talents, from barnstorming opener 'Hello Miss Lonesome' to a chilling cover of Feist's 'When I Was A Young Girl', which revolutionises the song as a Nina Simone-style ballad showcasing William's stunning vocal power.
=23. Floss – Injury Reserve
"This ain't jazz rap
This that this that Dad rap
This that fuck my nine to five I'm leaving,
Never coming back rap"
Even fans of rap trio Injury Reserve's 2015 debut were surprised by the might of this sequel. Late in the year they revived the notion of the hip-hop underdog. Every song is a blistering could-be hit, track after track proving lyrical dexterity with precocious production chops lacing every song with lashings of Kanye and EL-P. To evidence their diversity: 'Oh Shit!!!' is one of the 2016's best bangers, while 'Look Mama I Did It' is the most moving rap song this year.
22. I Had A Dream That You Were Mine – Hamilton Leithauser and Rostam
"Midnight where we used to dance
Underneath the ugly halogen lamps
Oh, it all went away so fast
In a black out"
I Had A Dream That You Were Mine is another prime example of the fruits borne of collaboration – the former frontman of The Walkmen came together with Rostam Batmanglij of Vampire Weekend to create an album that channels the roots of various North American musical traditions, and reimagines them adeptly with the help of Batmanglij's production expertise and Leithauser's signature vocals. Each track is a crucible of styles and aesthetics, with more obvious influences including Bob Dylan, Wilson Pickett and Leonard Cohen. Though the structures are traditional, the duo's different experiences, interpretations and styles inject a fresh and uplifting energy into the canon, resulting in an abundance of tender harmonies, rousing chorus lines, grooving bass parts and pounding rhythm sections that dazzle.
21. Love & Hate – Michael Kiwanuka
"I'm in love but I'm still sad
I've found peace but I'm not glad
All my nights and all my days
I've been trying the wrong way
I'm a black man in a white world"
Coming off the back of great acclaim for 2012's Home Again, Londoner Michael Kiwanuka perfected his soul-revivalism on Love & Hate, seeing him reach deeper into both his experimentalism and his influences. With silky-smooth production and bolder thematic efforts, Kiwanuka has produced an album to fill the holes left by Curtis Mayfield, Marvin Gaye and kin.
20. Ruminations – Conor Oberst
"On a slow day the rain against the windowpane of the cafe
She spills the coffee grounds
And the same thought hits her like cinder block
Life's an odd job that she don't got the nerve to quit"
In the wake of a few misfires, on Ruminations Conor Oberst finally fulfilled the promise of Bright Eyes' best releases. Deeply introspective and channelling the bare bones of Dylan and other contemporary folk revivalists, the LP finds him accompanied by little more than guitar and harmonica – and largely spiritually deserted too, reeling from political turmoil and personal sickness. Oberst here is achingly poignant, and quietly hopeful.
19. Sleep Cycle – Deakin
"Shake these broken chords 'til they turn gold"
Gorgeous melodies abound on this psych-pop debut effort from Animal Collective co-founder Josh Dibb, who appears here under the moniker Deakin. Sleep Cycle has been a long time coming. Having felt nervous about releasing his own work, and launching a crowdfunding campaign for the album in 2009 before later donating the proceeds to charity, Deakin's solo work finally saw the light of day in April of this year, and the six tracks we were given were certainly worth the wait. The album opens with highlight 'Golden Chords', where the sounds of rural life give way to soothing guitar melodies and light percussion before his vocals break through and complete the track's ethereal atmosphere. The trippy arrangements on the album's only single 'Just Am' sedate the listener as electronic effects swell and recede, and the recurrent piano riff melts into sitars and reverberating vocal lines.
18. Still Brazy – YG
"Fuck Donald Trump"
In the biggest hip-hop upset of 2016, YG followed his derivative debut with LA's hardest release all year, filled with G-Funk anthems, gripping deliverances for both friends and enemies and indelible hooks. What appears at first a mere guilty pleasure reveals itself to have a rich and surprisingly endearing philosophy promoting brotherhood and loyalty. Meanwhile 'FDT' remains the only tolerable, and definitely the most cathartic, anti-Trump anthem.
17. Human Performance – Parquet Courts
"No town: no city
No identity: no city
No thoughts, no feelings: no city
No you just me i think: no city"
Following a string of more experimental releases, Human Performance represents a shift back towards accessibility for everybody's favourite art-punk outfit. While every track here still pulses with Andrew Savage's poetic lyricism, pop hooks, structures and catchier chorus lines package up themes of alienation, anxiety, heartbreak and existential anguish in a more traditional indie aesthetic. The spaghetti-western twang of 'Berlin Got Blurry' steals the show on this LP, as Savage pits anonymity and isolation against a bustling, textured description of life in the German capital. Similar themes are invoked on 'One Man No City', which spirals into a swirling breakdown, whereas the title track explores a more tangible heartache, complete with a clattering chorus line stressing the "fracture and hurt". It's a complex record, where the poignant lyricism is matched by engaging instrumentals, demanding repeat listens to unravel it's every secret.
16. Malibu – Anderson Paak.
"We see the same thing,
We sing the same song,
We feel the same grief,
We bleed the same blood"
What is there left to say about Anderson Paak? 2016 was his breakout year as he collaborated with a multitude of prominent peers to captivate listeners with his smoky and irresistible vocals. His most impressive achievement however was his sophomore album Malibu. Featuring Schoolboy Q, The Game and Talib Kweli, Anderson Paak emphasises his ability to bring an exceptional musicality to everything he does. Malibu is drenched in beach vibes, slick bass lines and subtle melancholy; one which allows us to peer into the dark memories Paak has developed on his arduous path to success in the music industry. It is his most personal work, and goes to show that behind the funky, smooth vocal features that appear on many of our favourite artists' songs is a passionate songwriter who can outshine many of his collaborators when given the opportunity to do so.
=15. 33, A Million – Bon Iver
"This is how we grow now, woman
A child ignored
These will just be places to me now"
A lot has changed for Justin Vernon since his last release with Bon Iver in 2011, and the stylistic shift for the group as heard on 22, A Million certainly represents this. The entire package of this latest release signified a complete overhaul of the band's aesthetic, a change which Pitchfork described as their "Kid A" moment: alongside a nearly illegible track list and a bewildering album sleeve, the first two tracks that were released – '22 (OVER S∞∞N)' and '10 dEATh bREasT' – broke new ground as they quivered with electronica, bristled with warped samples and, in the case of the latter, startled with pounding drum fills. Given their global following, this experimentalism was a gamble – in the event, Bon Iver have produced an intricate and evocative deliberation on uncertainty; a collection of tracks that both sonically and thematically reflect on fracture, ambiguity, the fluidity of meaning and the fortunes of introspection. Where it appeared scattered and obtuse at first, this album rewarded the tenacious listener in spades, especially as some of the most tender and astute moments appeared towards its end.
=15. We Got It From Here, Thank You 4 Your Service – A Tribe Called Quest
"Talk to Joey, Earl, Kendrick, and Cole,
Gatekeepers of flow,
They are extensions of instinctual soul,
It's the highest in commodity grade,
And you could get it today"
Hip-hop greats Q-Tip, Phife Dawg and Jarobi White re-united to release their sixth and last album We Got It From Here, Thank You 4 Your Service. 16 years after the release of Love Movement, the legendary hip-hop group doesn't miss a beat on their exceptional return to music. Despite Phife Dawg's tragic death in March 2016, Q-Tip and Jarobi continued to produce and write the album which features long-time collaborators Consequence and Busta Rhymes, as well as new collaborators Andre 3000, Talib Kweli, Kanye West, Kendrick Lamar, Anderson Paak and even the likes of Jack White and Elton John. The album is an essential album for any true fan of rap, and no other album encapsulates the fear and confusion 2016's tragic events brought to the global climate. Would it be outrageous to call this their best album? The album's signature Tribe sound fused with modern hip-hop production & conscious lyricism means that A Tribe Called Quest can go out with one hell of a bang, and further solidify their place as one of the greatest acts hip-hop acts. RIP Phife Dawg.
14. Remember Us To Life – Regina Spektor
"I'm so glad that you stopped by
And I will not ask you why
It's just good to see you
You always make me smile
And you always make me sigh"
A release that feels a long time coming, Spektor's latest album is one of her best – entirely unrevolutionary, it instead holds a laser focus of songwriting, fascinating topics and spotless orchestral production. From the pain of the poor at the hands of the rich, to the fate of shop-brought flowers to the joy of a visit from an old friend – by glorifying life's small moments, Spektor creates a grand testament to living.
13. 99% – Kaytranada
"Goddamn I'm glowed up"
In 2016, Haitian-born producer Kaytranada has been one of the hottest Canadian artists, and it's not like they're in short supply. Utilising a colourful, idiosyncratic production style; Kaytranada has a knack of bringing the best out of artists with his vibrant bass lines, shimmering percussion and groovy instrumentals. This album features vocal contributions from artists like Alunageorge, GoldLink, Vic Mensa, Anderson Paak and even Craig David to create some of the catchiest, heaviest hip-hop and R&B tracks of 2016. But don't let the impressive features distract you from some of the album's finest moments, especially on intricately crafted instrumental tracks like 'Weight Off' and 'Lite Spots'.
12. Hopelessness – Anohni
"I wanna hear the dogs crying for water
I wanna see the fish go belly-up in the sea
And all those lemurs and all those tiny creatures
I wanna see them burn, it's only 4 degrees"
With a decisive break from the sounds of Anthony and the Johnsons, ANOHNI has produced a stunning, thoughtful and moving debut solo effort that rightfully gained ubiquitous critical acclaim following its release in May. Across the record she relates the individual's agency in the distressing tides of modern life – reflecting on the extent to which one person is responsible for the atrocities of war on 'Drone Bomb Me', or for acts of terror and torture on 'Crisis', or for climate change on '4 Degrees'. Against an oscillating electronic soundscape produced with Hudson Mohawke and Oneohtrix Point Never, ANOHNI's impressive range delivers haunting contemplations on the surveillance state, Obama's shortcomings and the powerlessness we all can feel as we observe unnerving global developments every single day. As timely as it is sophisticated, this LP will remain as an important insight into the troubling state of society in 2016.
11. Sirens – Nicolas Jaar
"Ya dijimos No
Pero el Si está en todo"
Releasing the fantastic Pomegranates and Nymph EPs in the past year alone, the impossibly talented Nicolas Jaar was almost guaranteed to produce an album of this quality, but that shouldn't detract from admiration for a body of work this good, and so different from the rest of his output. Sirens is uniquely steeped in South American politics and personal history, set to some of his most intricate rhythms, pounding beats and dance tracks which sound as if the party's really unfolding further down the street.
10. The Life of Pablo – Kanye West
"When was the last time I remembered a birthday?
When was the last time I wasn't in a hurry?"
Almost everything about this album's release was defined by surprise and controversy from the outset, and yet – even after seemingly endless changes to the album's working title, a provocative media campaign regarding Taylor Swift and a post-release alterations to the LP's track list – all that seems to pale in comparison to Kanye's most recent antics. Armed robberies in Paris. Psychiatric evaluations. A brazen endorsement of America's new President-Elect. As the frenzied media circus continued throughout the year, his album seemed to slip from view. And yet, The Life of Pablo still stands as a compelling and innovative release. Granted, there are low points [see the ruminations on stolen laptops, the bragging about the 'Kimoji' app, and that unforgivable verse featuring one bleached asshole]… At its best, however, we're treated to some of the tracks as imposing, inventive and surprising as anything he's produced before; from the gospel arrangements on the opener 'Ultra-Light Beam' to the more tender moments on 'FML' and 'Real Friends'. This record peaks with the rolling beats on '30 Hours' and a stunning collaboration with Kendrick on 'No More Parties in LA'. Yes, it's less consistent than some of his best releases, but Kanye proves here that, once you've cut through the noise, his music can still speak for itself… if only he'd let it.
9. Honour Killed The Samurai – KA
"If I happen to make cash, don't let the cash make me
Regardless I'm a guarded artist, never graph hasty
No fame, but became a favourite cause they know I laboured
That's when heart allow you market value, they overrate it"
Verbose MC KA's formidable output has flown under the radar for some years now, but on his eighth LP he came through with bars so hard even the mainstream found them undeniable. Operating with a cold and modest flow which persists through 40 minutes like a snowplough, track after track confirms with neurotic wordplay his philosophy of humility and modest means. The self-produced beats are remarkably minimal, sometimes even devoid of a drum pattern, marking KA as an MC so strong he can set a meter entirely of his own.
8. Let Them Eat Chaos – Kate Tempest
"I can't ask for help though, nobody knows me,
Hostile and worried and lonely,
We move in our packs and these are the rights we were born to,
Working and working so we can be all that we want
Then dancing the drudgery off"
A stunning, kaleidoscopic journey through the lives of seven neighbours connected only by their early morning wakefulness, Kate Tempest sets these imagined, fragile minds against the daunting tides of modern life in London. The focal point of this album is Tempest's lyricism. Having also established herself as an accomplished performance poet and novelist, her literary influences from Beckett to Blake bleed into the powerful imagery she evokes on this LP, as she surveys topics like the political climate, mental health and everything in between. The beats are consistently strong, if a little perfunctory at times. If her subject matter is chaos, she works here to explore every aspect of it, drawing together a powerful, emotive, and revealing narrative that cements her reputation as one of the most important British artists working today.
7. Blackstar – David Bowie
"I'm dying to
Push their backs against the grain
And fool them all again and again"
The notion of pop music's greatest musician writing an album about his own death as he was dying will just about brace listeners in years to come for the twisted, chaotic beauty of Bowie's final album, Blackstar. Playing with his legacy as he had his 2013 return, he bore mission statements in the closing 'Can't Give Everything Away' and bid farewell to the mortal plain on the stunning 'Lazarus'. It's a pity that the album whole will only be viewed in the context of the icon's passing however – the experimental thrills of 'Tis A Pity She's A Whore' and 'Sue (or In A Season Of Crime)' evidence an even greater story, of an artist still in his prime when facing down his end.
6. Plays The Music of Twin Peaks – Xiu Xiu
"The sky is still blue
The clouds come and go
Yet something is different
Are we falling in love?"
An album of covers couldn't make more sense than the pairing of Xiu Xiu and a soundtrack to the surreal Twin Peaks, but few expected it to be quite so exceptional. Plays The Music Of Twin Peaks is the apotheosis of Xiu Xiu's bizarre career so far: Angelo Badalamenti providing the framework for an epic prog-rock odyssey, merging furious guitar work with Jamie Stewart's magnificent operatic vocals. The music operates as Lynch's work does – layering serene beauty over a pitch black heart.
5. "Awaken My Love" – Childish Gambino
"Girl you've really got a hold on me…
This ain't puppy love"
Donald Glover has been a busy man. He released the painfully underrated LP Because The Internet in 2013, the soulful Kauai EP in 2014, starred in blockbuster films such as The Martian in 2015 and aired his award-winning TV show Atlanta in 2016, before finally releasing one of the year's finest albums, Awaken My Love! Over punch-line heavy rap, on his third LP Gambino took a sharp left turn into psychedelic rock, soul and funk. The album has hip-hop/rock fusion instrumentals akin to Outkast, the crisp electronic production of artists such as Flying Lotus and soulful vocal performances comparable to P-Funk greats like George Clinton. Whilst taking a very different direction to that of Because The Internet, Awaken My Love! is a stunning example of Donald Glover's creative range and establishes himself as one of the most important creators this decade.
4. A Moon Shaped Pool – Radiohead
"And true love waits
In haunted attics
And true love lives
On lollipops and crisps
Just don't leave
Don't leave"
Sporadic social media updates and ambiguous video vignettes paved the way for Radiohead's triumphant return with their ninth LP A Moon Shaped Pool. First came the stunning single 'Burn the Witch', a haunting and energetic track upon which Thom Yorke cryptically sings about the climate of fear developing in the modern era. The song's intensity is only matched by the epic, krau-rock 'Ful Stop', yet beside these songs A Moon Shaped Pool is a soothing, ethereal album. Tracks such as 'Daydreaming', 'The Numbers' and 'Identikit' provide listeners with lush string arrangements, dazzling guitar riffs and Eno-esque ambient flourishes. It is not only Radiohead's most introspective album to date, it is simply one of their finest and a magnificent achievement considering the group's reputation as one of the greatest rock groups of all time.
3. You Want It Darker – Leonard Cohen
"If you are the dealer, I'm out of the game
If you are the healer, I'm broken and lame
If thine is the glory then mine must be the shame
You want it darker: we kill the flame"
On his final album, Leonard Cohen wrote himself a send-off befitting of the best greatest poet-songwriter of the last century (sorry Bob). As with Blackstar, too much can be read into You Want It Darker as a great artist's parting message – this record is actually Cohen's most hopeful release, with testaments to love, faith and society, with tongue-in-cheek lyrics are sardonic as they've ever been. "I've been fighting with temptation, but I didn't wanna win: a guy like me don't like to see temptation caving in" he sings on 'On The Level'. For perhaps the first time ever on a Cohen album, sometimes the instrumentals take front and centre: 'If I Didn't Have Your Love' is a gorgeous country ballad featuring a silky smooth guitar solo, which the Cohen-composed 'Steer Your Way' is a magnificent swansong at the end of a legendary career, setting the 82-year-old on his way on a sea of elegiac strings.
2. Blonde – Frank Ocean
"Hand Me A Towel, I'm Dirty Dancing By Myself"
After four years of waiting, Frank Ocean's Blond rewarded us with the same passion, craft and soulfulness of Channel Orange, complete now, however, with a maturity and depth that cements the 29-year-old as one of the best artists working today. These tracks are minimalist and atmospheric, they cover a multitude of experiences, there are candid and touching moments, embellished narratives, and what initially seem like the shortcomings of this album – its ambiguities, it's stripped back tone, the near total lack of percussion on most tracks – become its strengths. Ocean's lyrics are moving and deeply perceptive; his soulful vocals bristle with feeling on every track. It's the product of an incredible and well-documented collaboration of talent, even as André 3000 is allowed to steal the show on his 'Solo (Reprise)' feature. Every listen rewards you with another layer of instrumentation you had missed, a turn of phrase you had overlooked, a deliberate contradiction or revealing insight – this kaleidoscopic collection is undoubtedly the creation of an artist who continues to surprise, innovate, and exceed all expectations.
Skeleton Tree – Nick Cave
"Sunday Morning, Skeleton Tree,
And Nothing Is For Free"
In most years an album is produced which stands alone above the crowd; for its strength of vision, for its innovation and for its passion. Even in a year as notable as 2016, Nick Cave's Skeleton Tree is this year's album. If you've heard it, this requires no further explanation. As testament to his son, the dark prince of song-writing produced a record of absolute sincerity, with every word pointed and every slight note significant. The pain of loss pours from his imperfect vocals, small details create grandstanding moments of beauty and odd moments of hope shine so much brighter for it. As a crowning achievement, or as a deep black hole, Skeleton Tree stands head and shoulders above the rest.
Selected By Hassan Qadir, James Noble & Liam Inscoe – Jones.